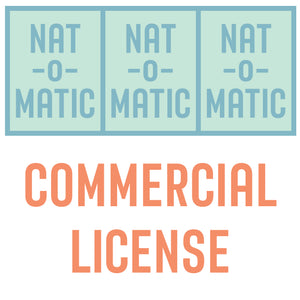 Limited Commercial License.
The purchase of this license is necessary for anybody creating more than 10 physical objects for sale using any Nat-o-Matic artwork. This commercial license must be purchased for each Nat-o-Matic file where the end use is the seller selling between 10 and 40 physical products.
If you would like to use our designs to sell more than 50 products, please contact us directly.
All sales are final.
By purchasing this license you agree to the above terms.